ABOUT US
We are experienced Acquisition Entrepreneurs and Private Equity professionals investing in SMEs
We have hands-on experience in both acquiring SME companies ourselves and launching investment platforms
THE SEARCH FUND MODEL
Search Funds are our preferred channel to invest in SMEs
We support entrepreneurs in the search, acquisition, management, and sale of exceptional SMEs
INVESTMENT APPROACH
We are active investors mentoring throughout the entire cycle
We focus on a small number of entrepreneurs and companies in which we can invest our own capital and truly help with value-creation from search to exit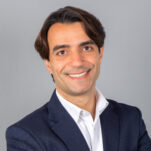 Founding Partner of ITACA. 18 years of experience in Strategy and Corporate Development for PE-backed companies of all sizes.

M&A, PMI & Market Strategy in Transportation and Logistics, Utilities, Renewable Energy and Healthcare.  International profile with experience in Europe, Latin America and Africa.

Prior to founding Itaca, Franc was a Partner at Antuko, a leading investments and advisory firm in the Latin American renewable energy space, Advised 20+ projects worth $2Bn; and was instrumental in Bain Capital's build-up of Verisure - Securitas Direct in Latin America.

Permanent involvement in MBI projects, value-creation and SME Transformation engagements.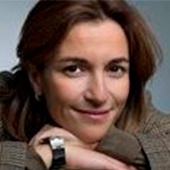 Founder of Cuantia Capital

, an 18y-old  EU advisory firm focused in Private Placement of funds of

Private Equity, Venture Capital and Agrobusiness.
Paz is a key advisor for institutional clients such as Rothschild and Gamesa

and has a strong track record working for

funds in France, Spain, UK and

Chile.
Paz is also a Partner at Quadra Capital Partners

,  an Advisor at Lombard Odier Investment Managers (CAN). Previously, she he held senior Investor Relations roles at N+1 / Dinamia (now Alantra).

Paz has permanent involvement in direct M&A deals, Secondary-market transactions of PE Assets and shares.